HAWK RIDGE, CHABOT REGIONAL PARK
December 2001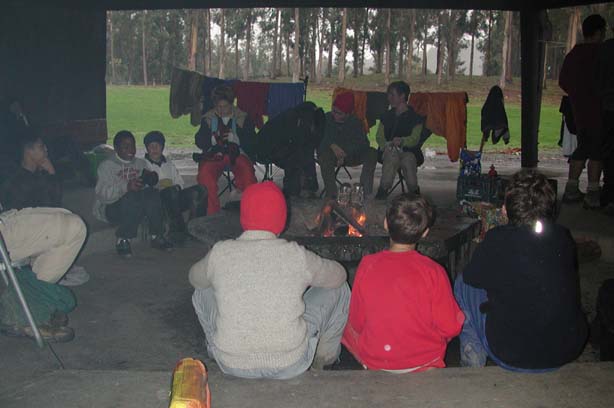 It was great to have a pavilion to hang-out in after our hike in the rain. We dried ourselves, our shoes, and played group games around the fire.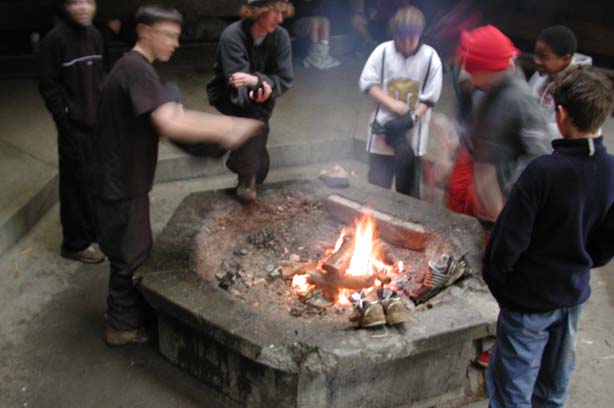 The fine art of drying shoes without melting them.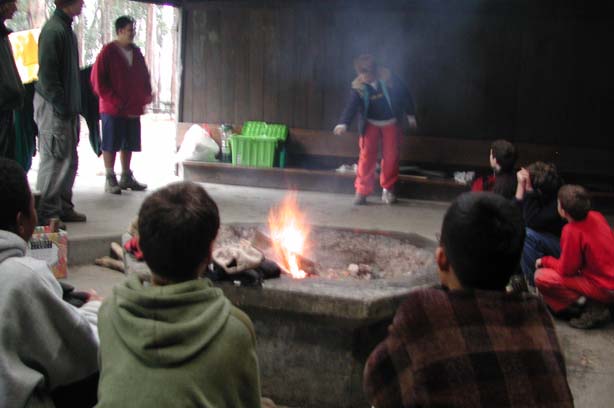 A game of charades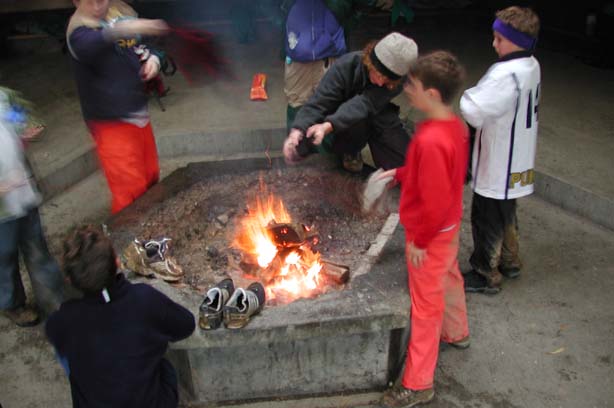 Around the Campfire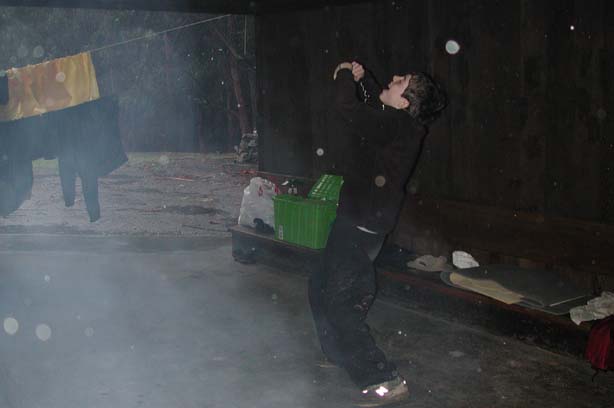 Another game of charades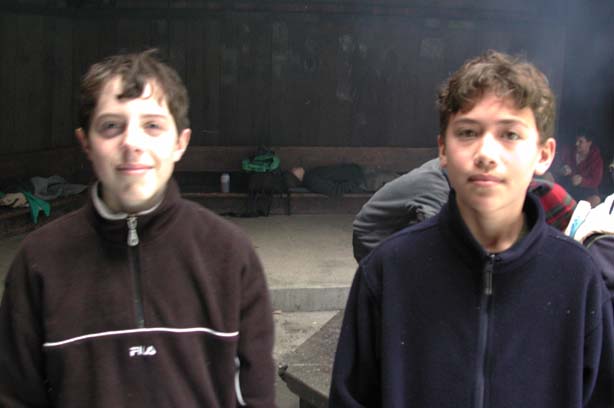 Matt's friend Evan checks out the troop on his first outing. Hmmm. Looks like the vote is still out...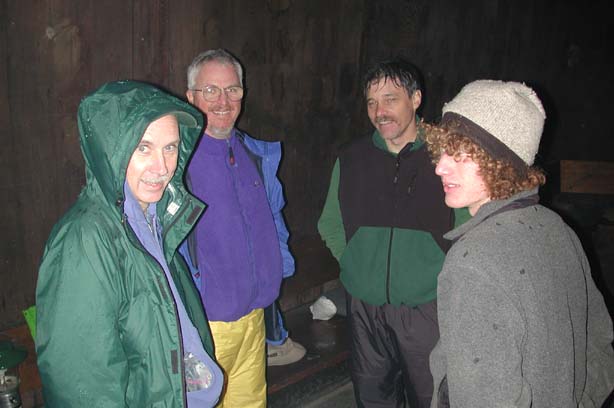 Leadership is smiling. Got to wonder what Carlos just said...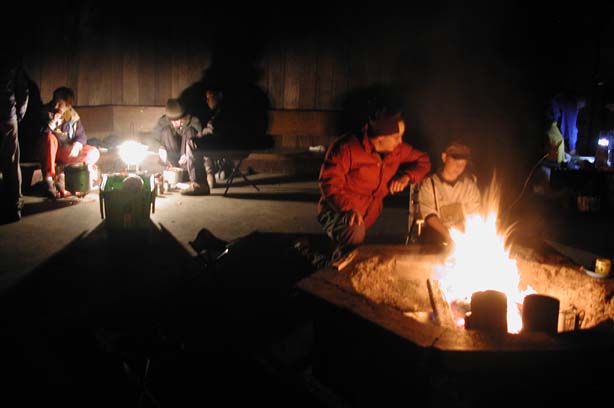 Chillin' out in groups while we wait for dinner.